i apologize in advance for two reasons: the pictures because i can't get them to rotate the right way and i didn't take progress/tutorial photos.
the pics below are the result of my steps listed above. this is the first time i'd ever did this - criticism and complements are accepted
i do have a 3" diameter cardboard insert that i globbed hot glue on to adjust the tealight height inside the candle.
primered candles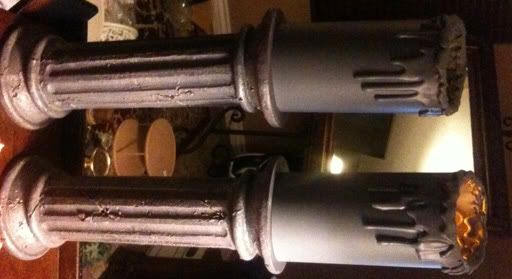 final result