Here's mine. I used 2x3's for a frame, 3/4 plywood base. The base and top come off for storage. It is just short enough to be tilted up into position in the upstairs hallway, clears the ceiling by about 1 1/2". The base is very stable and at night with the hallway lights off you can't see the frame at all, everything's painted flat black.
I live in a 90 year old house, even small holes turn into big cracks, eventually.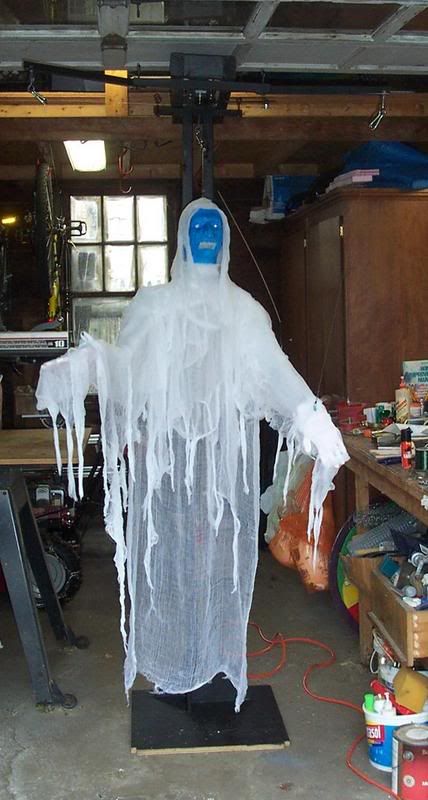 Two years ago it was an unusually warm Halloween so it was out front in the yard. Maybe you can see the top frame a little better in this picture.